Do you enjoy seeing the world or do you want to discover new places? Nowadays, everyone uses a mobile device for communication, and it's simple to book a hotel or airfare using your phone. 
The phone travel accessories you bring with you are crucial if you rely on your phone for communication, navigation, or shooting gorgeous images while traveling. 
What we are going to talk about is the mobile travel accessories you would need on your trip, so you can have a good experience and enjoy it!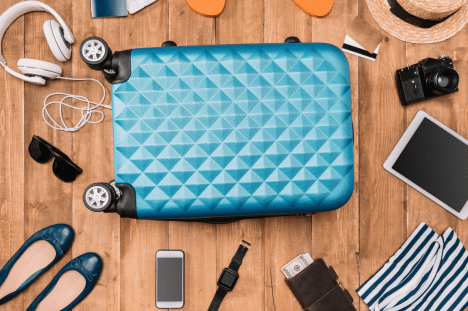 Cable Charger 
This would be one of the most important travel accessories you need on your trip. Chargers would help your phone not run out of battery and also charge up your phone again, so you can continue to use it while traveling! 
You would need a cable that is compatible with the phone you have which would either be an Android phone or an iPhone. We have just what you need available at our marketplace!
Power Bank 
Purchasing a power bank would be the best option if your phone has a history of rapidly losing battery life, especially if you wish to record memorable vacation experiences. 
If you have a power bank on hand then it is much easier to keep your phone battery level fully charged and n
Bluetooth Speaker 
A Bluetooth speaker is good if you intend to spend time at the beach or in a pool because it works well outdoors as well. They are compatible with all mobile phone models and some of them even have exceptional battery life and are waterproof. 
We have some of the best options for you to choose from and have yourself a great vacation!
Screen Protector 
Since you would be seeing new places, this device would act as a barrier between the environment and your phone's screen, protecting it from cracks and scratches. 
You should pick a screen protector that works with your phone and will last for a long time. We have many types of screen protectors for different phone models for you to choose from!
Our marketplace has the best mobile travel accessories for you and it would be ideal for you to
have a good experience on your trip too! It is worth it to carry around these accessories for your
mobile phone so you can travel easily.
You can visit ourwebsite to have a look at our available products and even purchase
some!