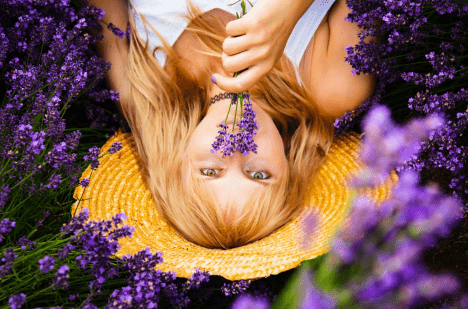 The best way to express your love is to surprise someone with flowers. Everyone enjoys receiving gifts and surprise gifts are much more delightful. You can make his/her day memorable by sending flowers for their birthday, anniversary, or love. It is a
wonderful way
to express your love and the time you have spent together. A tiny gift presented with flowers can enhance the value of your gift. Flowers symbolize the genuine and natural love you have come to anticipate from your significant other. You will fall in love with the flowers we offer for your
perfect fresh flower bouquet.
Flower delivery services
allow you to purchase online and send a lovely flower bouquet as a surprise.
Send your love a surprise flower gift



We can assist you in selecting the ideal arrangement for the occasion when you order flowers online from Quickee. Our vendors who have well-experienced florist staff/florist experts will assist you in selecting gorgeous flowers and creating lovely bouquets. Our flower delivery service is known to provide a great service and as one of the greatest flower shops in the neighbourhood, our clients return to us time and time again. Our flower bouquet conveys your emotions to your loved ones, and we guarantee that you will see a smile on their face. 
Flower delivery at Quickee provides flowers for all occasions: including birthdays, anniversaries, romance, and other special occasions and deliver to your loved ones
Perfect Flowers Gift For Perfect Surprise
Flowers for birthdays- The birthday celebration comes only once a year. Surprising a loved one is a significant event in one's life. The majority of girlfriends anticipate that their loved one will wish to surprise them during the birthday party. The main thing to remember here is that online flower delivery is possible. Giving her a flower for her birthday would make her very happy.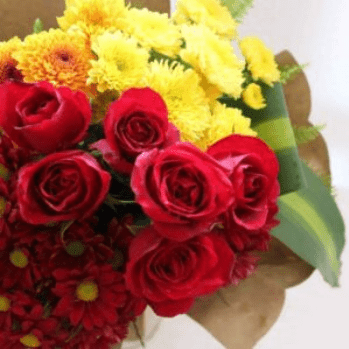 Flowers for the ones who live far away from you- When you live far away from your loved ones, the value of a stunning surprise gift increases. They will appreciate your gift greatly. Our flower bouquets are handpicked and crafted in such a way that it matches the emotions you wish to convey.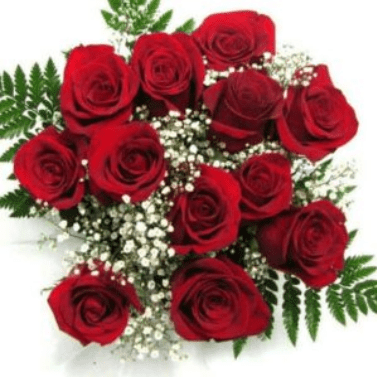 Flowers for your bride- Everyone's favourite time in their lives is their wedding. You have the option of selecting a number of contemporary gift ideas. Flowers are the ideal present to offer to your loved ones. Quickee allows you to select from a variety of seasonal flowers to present as a gift. Lilies, and roses are a popular and excellent choices.
Flowers for Anniversary- Giving a surprise gift on your anniversary is the best method to put a grin on her/his face. Seasonal flowers complement anniversaries best because they signify the time of year you are commemorating. When it comes to giving flowers to friends or relatives on 
their anniversary, choose something that complements their personalities. You can select from a variety of flowers, including red, pink and white roses, and gerbera flowers.
Flowers for Valentine's- If you are in an early relationship, stunning lavender roses are ideal for Valentine's day as they represent enchantment. If you are getting married, a bouquet of red roses is the perfect way to commemorate the occasion. These roses have a natural appearance and are an ideal gift for her.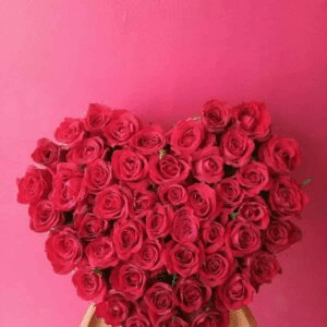 Flowers for getting Well Soon- If a friend or loved one is ill or in the hospital, a flower will brighten their day and help them recover quickly. If you are giving a get-well flower gift to a hospitalized person, avoid using overly fragrant flowers since they may disturb other patients. You can send bright, brilliant, and aromatic flowers to folks who are restricted to their homes.
Flowers for Mother's Day- On Mother's Day, send your mother a bouquet or a floral gift that will put a gorgeous grin on her face. You may order the greatest flowers for Mother's Day through flower delivery. Quickee has added any colour of flower that represents the mother's passion, happiness, and love.
Flowers for Teacher's Day- Teacher's Day is observed to honour teachers and is observed on October 6th each year. Teachers are the foundation of the educational system, and they play an important role in the lives of students. As a result, it is critical to wish teachers a happy teachers' Day and express our devotion and gratitude to them. From fundamental ethical ideals to everyday life skills, our teachers' teachings are never forgotten, and Teacher's Day provides the best occasion to appreciate them.
Surprise your loved ones with Combo Gifts
The combo gifts are stated to be a bouquet of flowers with other gifts such as cakes, greetings, and so on. A bunch of flowers with chocolate is the ideal combo gift that will make your girlfriend happy. The combo gift of roses and chocolate provides your loved ones with a really nice remembrance. So, the combo presents with these combinations make your loved one's birthday special.
You don't have to wait for your message to be delivered because the flower delivery service at Quickee will deliver the gorgeous flower bouquet to make her/him feel special. Flower Delivery is handpicked and crafted in such a way that it corresponds to the emotions you wish to convey. Quickee offers its customers the option of selecting from a selection of gifts and cakes that compliment the bouquets of their choice, if provided in addition to the flower bouquet, to experience even more personalized shopping, quickee offer to its customers, custom-made services such as scheduled deliveries special combo gift arrangements and etc…