Your bridal bouquet plays a vital part in adding to the entire look of your wedding dress. It is a component that is seen not only with you from the moment you walk down the aisle to the end of the reception, but also in your memorable wedding album. It can be stressful to choose a bridal bouquet, but frequently, your decision will come down to four factors: your personal preferences, the color scheme of your wedding, your wedding dress, and the season in which it will be held.
The right floral decorations can add a certain type of aura to your reception venue and ceremony, while your bridal bouquet may be the overall wedding dress accessory to complement your gown. 
Our beautiful flower bouquets for brides are listed below. They can be bought and you can pair them up with other flowers on your own or use the prepared bouquets alone.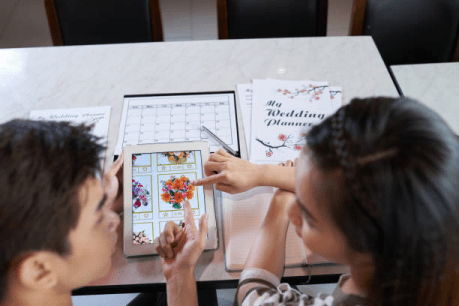 Assorted flower bunch (Roses and Chrysanthemums) Assorted flower bunch (Seasonalflowers)
Bright Flower Bunch Bunch of Roses
Bright Flower Bunch Bunch of Roses
Mixed Flower bunch Red andWhite Rose Bunch
Rose Bunch Roses In A Bunch 
Deciding on the most suitable bridal bouquet for your wedding is tough since there are so many options to look at. Quickee.com offers a diverse selection of beautiful flower bouquets at reasonable prices. 
VISIT OUR WEBSITE TO PURCHASE YOUR BEAUTIFUL BOUQUET RIGHT NOW!