Toys are an important and enjoyable element of every child's development. However, they are not without risk. Choking is a risk for children aged three and under because they frequently put things in their mouths. As a result, it is critical for parents to inspect their children's toys and supervise when they play. 
Many toys are designed with safety in mind, yet no toy is completely risk-free. Toys that break or are misused might be dangerous. These pointers will assist you in selecting and maintaining safe toys. Share them with your child's caretakers and grandparents to make their homes and presents safer for your kid.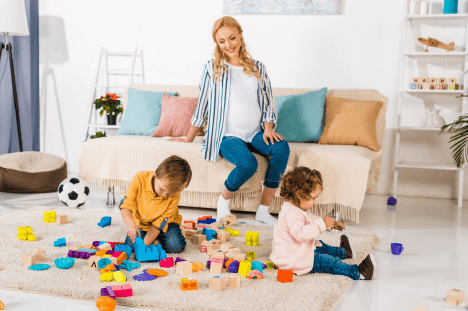 Labels or instructions on packaging should include the following information: 
age recommendations 

assembly instructions (if appropriate) 

proper use and supervision (if appropriate). 
2. Look for potential choking dangers.
Choking and suffocation are the most serious toy-related risks at this age. Small pieces that can fit into and be ingested by a child can be extremely dangerous. 
As a general rule, if a toy or its parts could fit entirely within a 35mm film canister, it should not be given to a child under the age of three.
Toys for toddlers and infants should avoid the following: 
Very small products that could fit into their mouths 

toys with small components such as beads and buttons that could easily detach if tugged, squeezed, twisted, or dropped (as it will be). 
Examine the toy and imagine dropping it on a hard floor a few times or tugging at any small parts, such as buttons or sewn-on eyes. Do they appear to be readily broken off? Is the assembly fragile and prone to cracking or falling apart? If so, change your mind.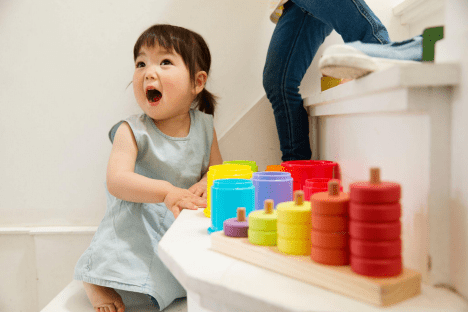 3. Are they durable and washable?
Babies and toddlers have an uncanny ability to get toys dirty, not to mention chew on them. Toys that are durable and simple to clean will last longer and are safer for the child.
If a sharp edge or point is required for the toy's function, such as a toy sewing machine or toy scissors, show your child how to use it safely and always supervise. 
Check that there are no gaps or holes in the toy that could trap a child's fingers.
If small, powerful magnets are ingested, they can be fatal. When two or more of these magnets are eaten, they can lock together through the intestinal walls, causing perforations and obstructions that can lead to illness and even death.
Batteries are frequently used in toys to produce light and sound effects. Toys containing them
include plush toys, toy automobiles, digital pets, early learning watches, light-up yo-yos, games,
novelty items, and singing toys.
Make sure batteries are out of reach of little children; battery compartments should be screwed
shut or otherwise inaccessible.
6. Be aware of loud noises
Toys that make shrill or loud noises, such as toy cap guns, can cause hearing impairment in children. Read the warning labels to find out how to use them safely. Test out toys at the store to see how noisy they are.
Babies, toddlers, preschoolers, and school-age children all need to play. Children require several opportunities to engage in imaginative play with a variety of good toys and materials. We need to learn more about the realm of play and its importance to all newborns and children (and adults as well). Toys are an essential element of any child's life. Giving the appropriate toy is a lovely sensation. Choosing the proper toy from the various options available may be quite gratifying for both parent and child.
HERE QUICKEE IS THE BEST ONLINE STORE THAT YOU CAN SHOP THE BEST QUALITY AND SAFETY TOYS FOR YOUR KIDS AS YOUR DESIRE. 
BE QUICK AND GRAB YOUR FAVORITE TOYS FROM YOUR FAVORITE ONLINE MARKETPLACE QUICKEE !!