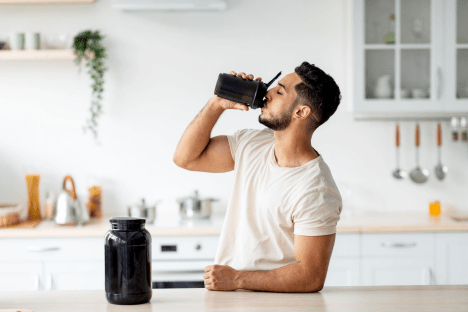 "Health is a state of complete physical, mental and social well-being and not merely the absence of disease or infirmity."
-World Health Organisation-
Are you searching for the best supplements?Here,visit Quickee and grab your favourite supplements from one palace.Select your supplements quickly and we deliver to your doorstep.
Gold Creatine 60 Servings
LEVRONE GOLD CREATINE is a supplement in the form of a tasteless and easily soluble powder with high creatine content. Supplementation with creatine monohydrate has been used in amateur and professional sports for many years. Also, people exercising recreationally can use the preparation – creatine is used in various forms of physical activity and at every level of advancement. It is recommended for women and men alike, especially during the period of regular training and work on shaping the figure. The product has been additionally enriched with vitamin B6. The composition does not contain sugar, which makes it possible to use the preparation during weight loss and fat tissue reduction.
What are the advantages of LEVRONE GOLD CREATINE ingredients? 
Pure creatine monohydrate – problem-free solubility and natural taste allow you to use the product as an addition to e.g. protein supplements, gainers or pre-training products 
Regular supplementation with creatine contributes to an increase in physical performance during short-term and intensive exercise.
Creatine may prove important for several issues related to physical activity including fatigue reduction and glycogen resynthesis. 
Some scientific work indicates that creatine may exhibit antioxidant potential. 
Some studies indicate that the use of creatine during strength training promotes increased lean muscle mass and strength. 
Vitamin B6 supports normal nervous system function, maintenance of optimal energy metabolism, and reduction of feelings of fatigue. 
Vitamin B6 contributes to normal glycogen metabolism. 
Vitamin B6 has a beneficial effect on the regulation of hormonal activity.
Carnivor Beef Amino 300mTabs
Pure Hydrolyzed Beef Protein Isolate
Desiccated Beef Liver & Albumin
Alpha-keto acids GKG, OKG and KIC
Growth Factors IgG, IGF-1 & TGFB
Enhanced with Creatine and BCAAs
Size: 300 Tablets, 100 servings 
CARNIVOR BEEF AMINOS harness the anabolic qualities of beef in the ultra-concentrated and ultra-convenient form of a tablet without any of the fat, cholesterol or excess calories. 100% Pure Beef Aminos for sustained muscle building. 
MuscleMeds Ultra-Concentrated CARNIVOR 100% BEEF AMINOS use a patented processing technology to provide high concentrations of quality amino acids. Made from the finest premium grade Beef Protein Isolate, Beef Albumin, Argentinian Desiccated Beef Liver and Beef Immunoglobulin, each ultra-concentrated tablet provides a full spectrum of essential amino acids including high levels of Branched Chain Amino Acids (BCAAs) and bio-active growth factors. Plus, the addition of creatine helps increase muscle size and strength, while added Branched Chain Keto Acids (BCKAs) help you recycle these concentrated amino acids for enhanced nitrogen retention. This powerful amino acid formula will allow you to harness the muscle-building force of beef without any fat or cholesterol, and with even higher concentrations of aminos, creatine and growth factors!
THE MOST POWERFUL PROTEIN FORMULA EVER DEVELOPED 
NITRO-TECH is a scientifically engineered whey protein formula and is enhanced with the most studied form of creatine for even better gains in muscle and strength. It also features whey protein, which is the most popular type of protein. Whey protein is made up of
branched-chain amino acids (BCAAs) and essential amino acids (EAAs) and has the highest biological value (the measure of how well your body absorbs and assimilates protein). The whey protein in NITRO-TECH is sourced primarily from whey peptides and whey isolate – two of the cleanest and purest protein sources available. Using these proteins daily is vital in helping to increase muscle protein synthesis for more muscle size and strength.NITRO-TECH is designed for all athletes who are looking for more muscle, more strength and better performance. 
At MuscleTech, we believe that you shouldn't have to sacrifice macronutrients for taste. That's why our research team works closely with some of the top protein-flavouring professionals in the world, and each flavour of NITRO-TECH undergoes rounds of taste testing until perfect. 
The result is a great-tasting formula that doesn't pack the extra sugar and carbs you'll see in other protein powders. This gives you more protein per scoop and a better overall macronutrient profile. Each scoop of NITRO-TECH contains 30g of protein, with only 4g of carbs, depending on the flavour, and no more than 2.5g of fat! 
We partnered with a leading flavouring lab to create the best taste experience. Their proprietary freeze-dry technology exposes the protein molecules to lower temperatures compared to our competitor's blast of heat. This delicate process results in the best mixability, smell and taste. It's a science you can trust and your taste buds will love it. 
100% REAL WHEY PROTEIN
Each bottle of NITRO-TECH is fully disclosed, to guarantee you are getting the exact amount of real protein displayed on the label – every scoop contains the full amount of protein stated on the label and is 100% real protein! 
MuscleTech researchers invested countless hours working to create a protein formula that packs on more muscle and builds more strength than regular whey protein. With the powerful NITRO-TECH formula, they succeeded, and now bodybuilders and other athletes have an advanced whey protein supplement that delivers superior muscle-building results!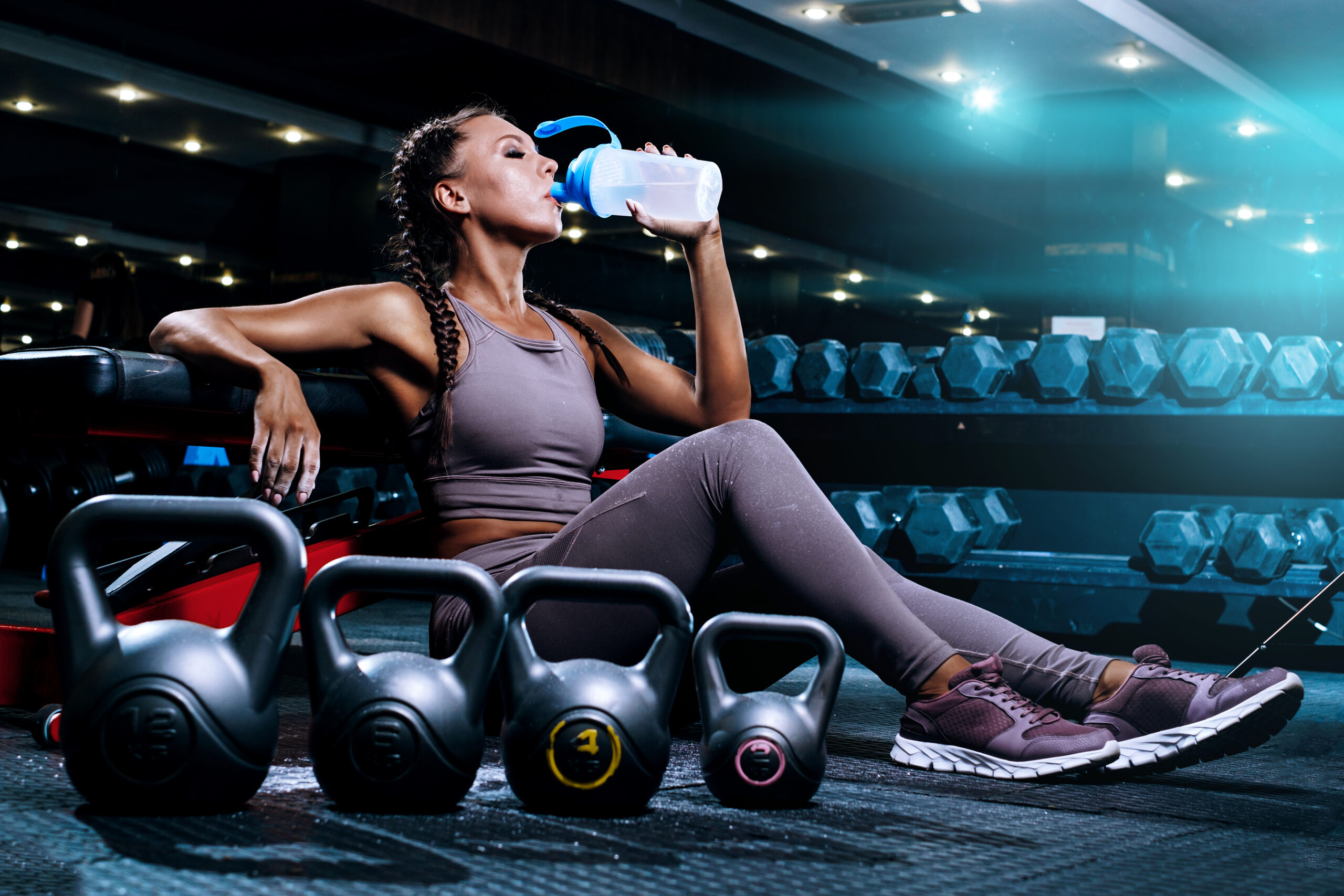 SUPERIOR RECOVERY AND MUSCLE BUILDING 
MuscleTech researchers reviewed numerous clinical trials on whey peptides, and the science shows that whey peptides can promote rapid recovery from exercise and improved nutrient delivery. 
NITRO-TECH contains a research-proven 3g dose of creatine monohydrate, which – combined with whey protein – helps to build more strength than regular whey protein. 
QUALITY YOU CAN TRUST 
MuscleTech has always brought forth the most effective products for the best results for the consumer. We have built a strong reputation in the industry for being the leaders in quality. All of our dietary and nutritional supplement products are manufactured in compliance with current good manufacturing practices: 
First, our formulation experts carefully design product formulas based on cutting-edge science, using only the best-in-class ingredients, in collaboration with industry-leading flavour houses.
Next, our products are only manufactured at world-class manufacturing sites, in line with the highest industry standards. 
Finally, every lot is inspected and tested to ensure our customers receive a consistent and great-tasting product, delivering the active ingredients to help them achieve their fitness goals. 
Our goal is to develop products that are both efficient and delectable. That's why we partner with industry-leading flavour houses to develop best-in-class flavours. Our formulas pass through consumer panel testing to ensure we get the flavour right. We also test our product on athletes for taste and performance to put our formulas to a real-life test and ensure they work. 
BPI Sports' BEST BCAA™ is not your typical outdated, run-of-the-mill, same-as-everyone-else, outdated BCAA product. Not even close. This formula is the first to bond the three branched-chain amino acids – leucine, isoleucine and valine – utilising a proprietary process route, to form oligopeptides (a bonded chain of amino acids; for example, a peptide linked chain). The oligopeptide-based branched-chain amino acids may act as a better transport vehicle, allowing for more efficient metabolization, greater
bio-activity, enhanced onset time, and a generally improved BCAA model. And, the scientific minds at BPI Sports didn't stop there. 
WHY IS IT MAY BE BETTER? 
The science of oligopeptide chains has been emerging for decades. And, in recent years thought-leading researchers have increasingly come to the consensus that in this form, protein nutrition, bio-availability, stability, solubility, and transport, among many key factors, can all be resolved. Think about this. Cutting-edge researchers know that simple individual amino acids aren't always the best solution – that in fact, they can be far superior in oligopeptide chain form. THE BEST BCAA trade is all about this … 
All about being a far better model. One more thing – for maximum potential benefit, the oligopeptide branched chain amino acids in BEST BCAA™ are delivered via complex bio-active oligopeptide-Enzymatic Technology. 
1,000 mg Fish Oil per softgel
180 EPA / 120 DHA per softgel
Supports Heart Health
This fish oil concentrate is manufactured under strict quality control standards. It is tested to be free of potentially harmful levels of contaminants such as PCBs, dioxins, mercury, and other heavy metals. From the FDA: "Supportive but not conclusive research shows that consumption of EPA and DHA omega-3 fatty acids may reduce the risk of coronary heart disease." Natural colour variation may occur in this product.
INCREASE STAMINA, ENDURANCE, STRENGTH, AND ENERGY: This may help stimulate the body's production of testosterone. Boosting your drive while increasing your stamina, endurance, strength, and energy.
BUILD MUSCLE AND INCREASE DRIVE: Testrol is the ultimate dual-purpose performance product that contains natural male enhancers. Take this if you want an effective way to build muscle.
ENHANCE PERFORMANCE AND INCREASE STAMINA: Designed to help enhance male vitality, performance, and stamina by boosting testosterone levels.
INCREASE BLOOD FLOW AND VASCULARITY: Supports the amount of prominent, highly-visible veins that show through the skin like most athletes and bodybuilders desire for competition. Bigger muscles demand more blood.
ENHANCE OVERALL PHYSICAL PERFORMANCE: Tribulus has a history of traditional use in enhancing performance.
Are you searching for the best supplements?Here,visit Quickee and grab your favourite supplements from one palace.Select your supplements quickly and we deliver to your doorstep.